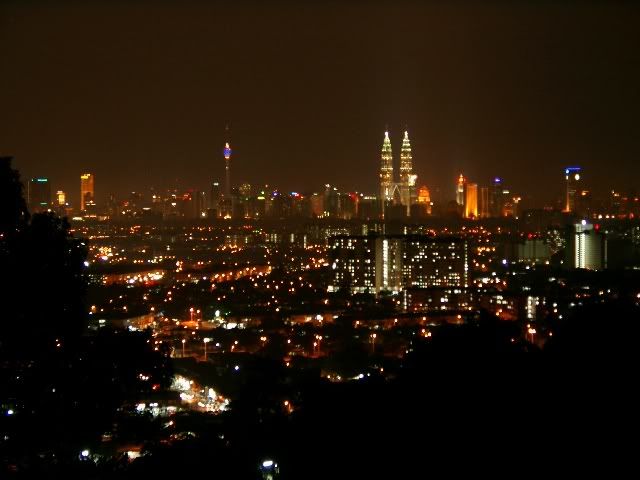 Decided on a whim to get out of the city and look down on it, at it, away from it, just not be in it, for a while. And oh what a wonderful experience it was. We drove up the Hulu Langat hills, and just less than 10km from where the road leaves Cheras is this small clearing where we can plant ourselves and just stare at KL city in all its madness.
It was great just to feel apart from it for a while. And the continuous chilly breeze was lovely too. That's what I call regaining sanity. And in an act of saintliness, I lifted my hand in benediction, 'All you mad people in the mad city,.. God bless you.'
Take a close look at this picture and you can see two planets - Jupiter above and Venus below - shining down on the city. The only celestial lights you can see with our level of light pollution..