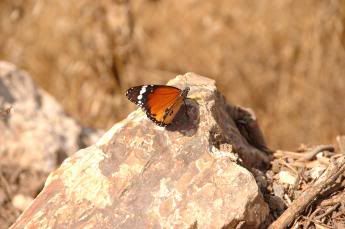 I've just returned from a retreat at Frasers' Hill where I was both retreat leader AND participant. It was a very insightful experience for me - both helping others come into a place of rest as well as finding rest and healing for myself. So throughout the two and a half days I would share a few thoughts, lead in the practice of a spiritual discipline, and then settle into reflection and contemplation myself.
The beauty of doing it this way was that we were all journeying together. No one was really the 'guru' or the 'leader' who had all the answers. I wasn't put on a pedestal. We could all be real and see our common struggles breaking through our restlessness to find rest in God.
So after three days of crisp, cold air, birds singing, trees rustling in the wind, bright colored flowers and amazing food, and much time in God's felt presence, I return to the mad city. The paradox is I am deeply refreshed and energized on one level, and also drained and exhausted on another level. I know I'm going to need a few days of quiet and being alone to recover my own space and pace.. If I give in to the seduction of adrenaline (I'm so charged up right now, let's jump into another project!) I will surely raze myself to the ground.
So the invitation to find rest resounds right now and I must not fail to here it and enter it. I need to just stop awhile, not do anything, find stability within before I move on again.